UK research into digital cash could get a £10 million boost from government according to a statement in the budget yesterday.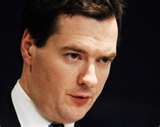 The plan to invest cash into the "opportunities and challenges" of digital currencies such as bitcoin were announced by George Osborne. It was one of several technology-related policies unveiled in the Chancellor's speech.
Others include money to improve mobile networks and a pledge to bring superfast broadband to remote areas more quickly.
The funds will increase the money the government already puts into research into digital currencies, it said in a statement. It is also planning a new research initiative overseen by the UK's research councils, the Digital Catapult tech accelerator and the Turing Institute.
The Turing Institute was announced in the 2014 budget and once up and running, will be an R&D centre specialising in ways to collect, organise and analyse large data sets.
Alongside the spending will go changes to the way digital currencies are policed in the UK. The Chancellor announced plans to apply anti-money laundering regulations to the UK markets where digital cash is traded and to look at ways to protect consumers who buy and sell them.
The budget also contained a pledge to put about £140 million in research cash towards smart cities, driverless cars and the internet of things.
Mr Osborne also announced ways to improve UK broadband speeds. The Chancellor unveiled an "ambition" to ensure that "ultrafast broadband of at least 100 megabits per second should be available to nearly all UK premises".
In addition, the government plans to boost online speeds by changing the terms of the Universal Service Obligation (USO) that sets out the minimum telecom service every home should expect to get. The basic speed that homes should get will be raised from dial-up to 5 megabits per second, said the Chancellor.
The budget also promised a new £4 million fund to help video games start-ps and a further £4 million for a skills investment fund to boost the training available to people already working in the sector.
Posted in
Computers- news and reviews by Dynamic Solutions
,
Dyenamic Solutions
,
Dynamic Solutions
,
Ecommerce Websites
,
Technology Companies
,
Uncategorized
• Tags:
Building Online Businesses- news and reviews by Dynamic Solutions
,
Computers- news and reviews by Dynamic Solutions
,
Customer Services
,
Dyenamic Solutions
,
Dynamic Solutions
,
Technology Companies
,
Winning Websites
•
Top Of Page