Making your online cash register RING!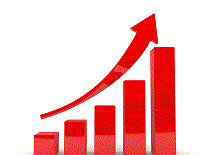 Your checkout cart is the killing ground in ecommerce.
According to recent ecommerce studies, at least 59.8% of potential customers abandon their shopping cart- MarketingSherpa puts it at 59.8%, SeeWhy at 83% and MarketLive at 62.14%.
So making your checkout work is crucial. We have one client whose smart phone rings as soon as he gets a new online sale- even though the delivery process is automated.
Have your shopping cart and its contents visible at all times- reassure customers that they are in control.
Don't require pre registration- a Forrester Research study found that requiring users to register before checking out decreases ecommerce conversions by 23%
Use a one page checkout to reduce the buyers' efforts. A study has shown that a single page checkout outperformed a multiple page checkout by a 21.8%.
A simple delivery form- make the billing address the shipping address by default, but make this clear. If another address is needed don't ask too many details or require things you don't need.
Shipment tracking-  customers want to know when they'll get their products, give them shipment tracking number and give them an estimate of when they'll get the products. Try and integrate with your delivery company's online tracking service.
Keep It Simple- make sure form fields are clear. Add descriptions-  many form field labels can be ambiguous to all users even though it may obvious to you. Use a 'What's this?' question mark button if you feel it improves the form- but without too much clutter.
Payments- have a wide range of payment options: make sure anyone can pay as some people don't have a credit card, other don't use PayPal or even Google Checkout.
Online Help- provide instant chat to help users: a study by BoldChat found that 79% of shoppers want to have instant access to a customer service rep during the checkout process.
Terms- show all your terms and conditions. Make shipping and refund and terms information constantly available so that they can be checked. Not only is this a legal requirement- it also increases trust- which increases your sales.
Follow up email- you got your customer's email address so tell them what's happening with their order- including an old fashioned "Thank You".
If you want help to increase your online sales then please just let know and we'll see how we can get your online cash registers ringing.
Alternatively you are an expert at what you do- we are experts at getting websites profits- please either telephone us on 01242 521967 or complete the quick form and we'll see if we can take over your online advertising so that you can concentrate at what you do best. In the traditional offline world it's called a "win win" situation!
Posted in
Building Online Businesses- news and reviews by Dynamic Solutions
,
Building Online Profits- news and reviews by Dynamic Solutions
,
Building Online Sales- news and reviews by Dynamic Solutions
,
Business Sales- news reviews by Dynamic Solutions
,
Customer Services
,
Dyenamic Solutions
,
Dynamic Solutions
,
Ecommerce Sales
,
Guaranteed Sales
,
Online Sales
,
Online Sales Growth
,
Uncategorized
,
Winning Online Sales
,
Winning Sales
,
Winning Websites
• Tags:
Building Online Businesses- news and reviews by Dynamic Solutions
,
Building Online Profits- news and reviews by Dynamic Solutions
,
Building Online Sales- news and reviews by Dynamic Solutions
,
Business Sales- news reviews by Dynamic Solutions
,
Customer Services
,
Dyenamic Solutions
,
Dynamic Solutions
,
Ecommerce Sales
,
Guaranteed Sales
,
Online Sales
,
Online Sales Growth
,
Winning Online Sales
,
Winning Sales
,
Winning Websites
•
Top Of Page