Complaints about spam and other unsolicited electronic marketing in the UK jumped 43% last year warns the Information Commissioner's Office (ICO).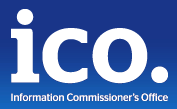 The ICO says it received 7,095 complaints in the year to March in 2012.
However, none of the cases have resulted in fines or other punishments for the companies involved.
In January, it was granted power to fine companies up to £500,000 for significant offences.
"It has proved difficult in the past for the ICO to get the information needed from telecommunications providers to allow us to sufficiently investigate spam texts and calls," a spokesman said.
"We are now using these powers to identify the companies we believe are responsible for making unlawful marketing calls and sending out spam text messages.  The powers have already enabled us to gather sufficient evidence to identify several companies we believe are linked to the sending of 100,000's spam texts and we have carried out raids on premises linked to these companies unlawful activities."
The ICO, which is tasked with helping the public understand and protect their use of personal data, introduced a web based complaints form in an attempt to make it simpler for consumers to report concerns.
The most complaints received related to automated phone calls (35%), unwanted text messages (29%), live phone calls (19%) and email (14%).
However the office's annual report revealed that of the complaints made only 11% were considered for investigation.
The majority – 60% – were classed as "ineligible" or "made too early". Enforcement was "not recommended" in 27% of cases. The ICO said most in this category would have been resolved informally, such as the removal of the complainant from the marketer's database.
Some companies had received "stop" notices regarding their activity, however the ICO could not confirm how many letters had been sent, nor whether they had been effective.
Given that none of the 7,095 complaints has actually led to a fine- one wonders what the point of the Information Commissioner actually is.
Whilst the ICO's annual report almost seems to be a green light to every phone and email marketing company to carry on spamming to their hearts' content- it is worth remembering that there is a £500,000 threat to a business if and when the ICO does decide that a reputable line has been crossed.
Posted in
Data Protection
,
Dyenamic Solutions
,
Email Marketing
,
Mobile Marketing Professionals
,
Online Advertising UK
,
Online Marketing Professionals
,
Technology Companies
,
Telephone Marketing Professionals
,
Uncategorized
• Tags:
Data Protection
,
Dyenamic Solutions
,
Email Marketing
,
Mobile Marketing Professionals
,
Online Advertising UK
,
Online Marketing Professionals
,
Technology Companies
,
Telephone Marketing Professionals
•
Top Of Page