Amazon has announced better than expected profits after the world's largest retailer cut its costs and boosted sales of its Kindle tablet and digital products.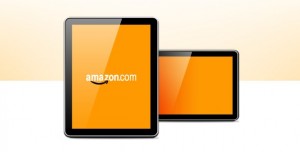 Amazon shares rose almost 15% in after hours trading in New York after it said quarterly net income was £80 million ($130 million).
The firm has been launching new products such as the Kindle Fire- a tablet that competes with Apple's iPad.
There had been nervousness among some investors that new product launches would be a drain on profits.
Amazon said that total revenues rose 34% to £8.23 billion ($13.18 billion) during the first three months of 2012.
In a conference call, Amazon executives said they were pleased with growth in sales of the digital content that the Kindle and Kindle Fire are designed to accelerate.
The business model of Amazon contrasts markedly with that of Apple.
Apple makes the majority of it's money from the sale of it's hardware- and until recently anything that came from software sales (apps) were a bonus.
Amazon on the other hand has always generated the bulk of it's profits from the sale of software- hoping to break even on the sale of Kindle hardware.
Interestingly neither company provides a detailed breakdown of it's hardware and software sales.
The moral of the story is that whatever your online business model- there are no right or wrong ways. Just sales, cashflows and profits.
Posted in
Amazon- Dyenamic Solutions review of the online retailer
,
Apple Inc- Dyenamic Solutions review of the online business
,
Building Online Businesses- news and reviews by Dynamic Solutions
,
Dyenamic Solutions
,
Online Business Development
,
Online Business Growth
,
Online Sales Growth
,
Uncategorized
,
Winning Online Sales
• Tags:
Amazon- Dyenamic Solutions review of the online retailer
,
Apple Inc- Dyenamic Solutions review of the online business
,
Building Online Businesses- news and reviews by Dynamic Solutions
,
Dyenamic Solutions
,
Online Business Development
,
Online Business Growth
,
Winning Online Sales
•
Top Of Page