Sir Jonathan Ive- Apple's chief designer was knighted this week.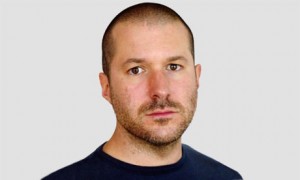 Sir Jonathan was knighted for his services to design and enterprise.
Sir Jonathan has been behind some of Apple's most successful products including the iPod and iPhone.
It is a process he describes as being "part fine art, part engineering".
Last year there was speculation that Sir Jonathan, who was born in Chingford, London, might leave the California-based company to allow his children to be schooled in the UK.
But in an interview with BBC Radio Four's Today programme, Sir Jonathan said he would stay at Apple to "work on trying to solve the same sort of problems we've been trying to solve over the last fifteen years."
He said he wanted to stay with "the same team I've been fortunate enough to work with for the past 15 years."
He told the BBC that the job of a product designer was now more complex than ever.
"I think the challenges are more significant now than they have been in the past," he said. "I think the consequences of getting it wrong are also more significant."
Since the death of Apple co-founder and figurehead Steve Jobs, many have speculated that the company might struggle to maintain its reputation for innovative products.
In Walter Isaacson's revealing biography of Mr Jobs, Sir Jonathan was described by his former boss as his "spiritual partner".
Sir Jonathan said that Apple's goals remain as clear as ever:
"It's to try and design the very best products that we possible can.  We're very disciplined, very focused, and very clear, across the company – that is our goal."
"If we manage to do that then there are a number of consequences. People will like the product, hopefully they'll buy the product, and then we will make some money.
"The goal isn't to make money, the goal is to try and develop the very best products that we can."
Posted in
Apple Inc- Dyenamic Solutions review of the online business
,
Business Development news and reviews by Dynamic Solutions
,
Dyenamic Solutions
,
Smart Phones
,
Smartphone Apps
,
Technology Companies
,
Uncategorized
,
Winning Technologies
• Tags:
Apple Inc- Dyenamic Solutions review of the online business
,
Business Development
,
Dyenamic Solutions
,
Smart Phones
,
Smartphone Apps
,
Technology Companies
,
Winning Technologies
•
Top Of Page