Dyenamic Solutions have long cautioned on the use of social media postings- now comes news that a nurse is facing the sack for using Facebook to claim NHS managers are quietly closing a small hospital.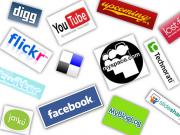 Bernadette Green, who has worked at Biggleswade Hospital in Bedfordshire for 12 years, used the social networking site to claim managers were not being completely honest about the plans, and were stopping new patients from being admitted despite there being empty beds.
South Essex Partnership University NHS Foundation Trust (SEPT) and NHS Bedfordshire, which run it, claim they have "no plans" to close it.
But earlier this month Ms Green posted this message on a Facebook page for hospital supporters: "Did you know Whitbread ward is down to two patients now???? Yet still SEPT deny that beds are being blocked.
"If it wasn't so serious it would be laughable."
She was consequently hauled before managers and suspended.
A relative said: "She was told that she had breached SEPT's rules on using social media websites and she was being suspended on full pay.  She was also asked to remove the post but she has not done so, as she feels she was just using her right of free speech."
A spokesman for SEPT said: "A member of staff has been suspended pending an investigation into a breach of the SEPT social media policy.  No comment can be made on these proceedings until the investigation has concluded."
However, she said "community bed provision" in Bedfordshire was being reviewed, including at Biggleswade Hospital, and a decision on this would be taken after its completion.
The development of social media is blurring the lines between free speach and personal responsibility- but the myth that you can post anything you want on Twitter, Facebook- or any where else is just plain wrong.
Not only can people potentially lose their jobs- but there may be a case coming to court in the autumn where people may be jailed for what they tweeted and retweeted. And no they are nothing to do with News International.
We have a well publicised warning:
DO NOT POST ANYTHING WHEN YOU ARE TIRED, DRUNK, EMOTIONAL AND NOT IN FULL CONTROL OF ALL OF YOUR FACULTIES!!!
THE LAW OF DYENAMIC SOLUTIONS' SOD APPLIES: THAT WHICH YOU WANT TO BE FOUND MAY NOT BE- BUT THAT WHICH YOU DO NOT WANT TO BE FOUND WILL DEFINITELY BE FOUND AND STORED.
If you would like any help with your social media marketing, then please contact us here now.
Posted in
Building Online Businesses- news and reviews by Dynamic Solutions
,
Dyenamic Solutions
,
Dynamic Solutions
,
Facebook
,
Social Media Marketing
,
Technology Companies
,
Twitter
,
Uncategorized
• Tags:
Building Online Businesses- news and reviews by Dynamic Solutions
,
Dyenamic Solutions
,
Dynamic Solutions
,
Facebook
,
Social Media Marketing
,
Technology Companies
,
Twitter
•
Top Of Page
One Response to "Dangers of social media- nurse faces sack for Facebook hospital protest post"